The 12-year-old Newark, New Jersey, native uses his organization Beaux and Paws to donate self-made bow ties to shelters so animals look spiffy for adoption. Darius Brown is the pre-teen CEO of Beaux and Paws, an organisation which formed after the New Jersey resident received numerous compliments and questions about his range of jazzy bow ties.
Despite his young age, Darius Brown has taken an initiative to help our furry friends get adopted much faster. He creates handmade stylish bow ties for four-legged companions (cats and dogs) and donates them to animal shelters to attract the attention of future owners.
Darius Brown has an inspiring story of fighting against all odds himself which has definitely influenced his incredibly big heart and determination. At the young age of 2, Darius Brown was diagnosed with speech, comprehension, and fine motor skills delay but none of the challenges stopped him from setting and reaching his goal. At the age of 8, he started helping his older sister cut fabric for bows which also helped to develop his fine motor skills. This is when his amazing talent shone through and he didn't think twice to use the skills and creativity for positive changes in the world.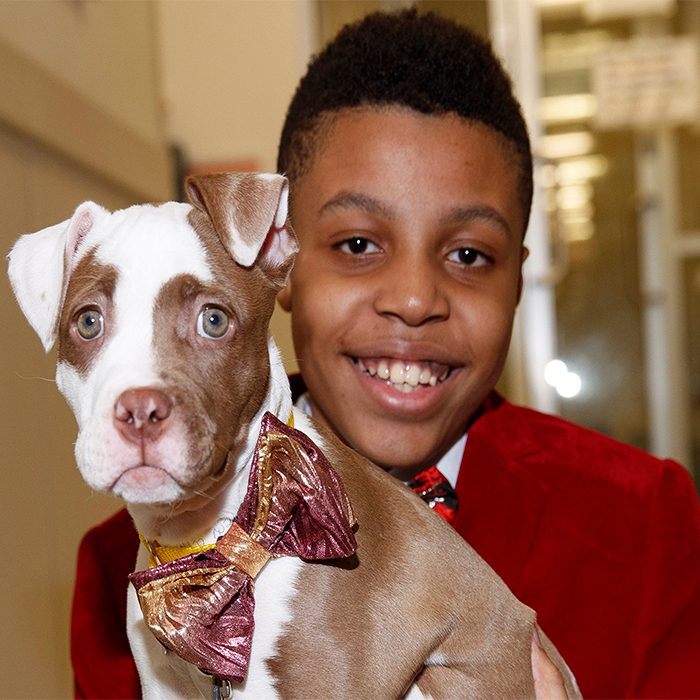 Speaking to Today, Darius's mum and sister explained how, when he was eight years old, Darius began to cut fabrics and learned to sew to help his sister, Dazhai, make hair ribbons.
Dazhai said:
With his fine motor skills, he wasn't able to really use his hands well — tying a shoe was challenging. My mother and I came up with the idea that if he helped us with things like prepping the ribbon or cutting it, and sewing fabric together, it would help him. And it did — it worked!
Darius began to make his own bow ties and wore one nearly every day, with strangers often stopping him on the street to ask where he'd got them from.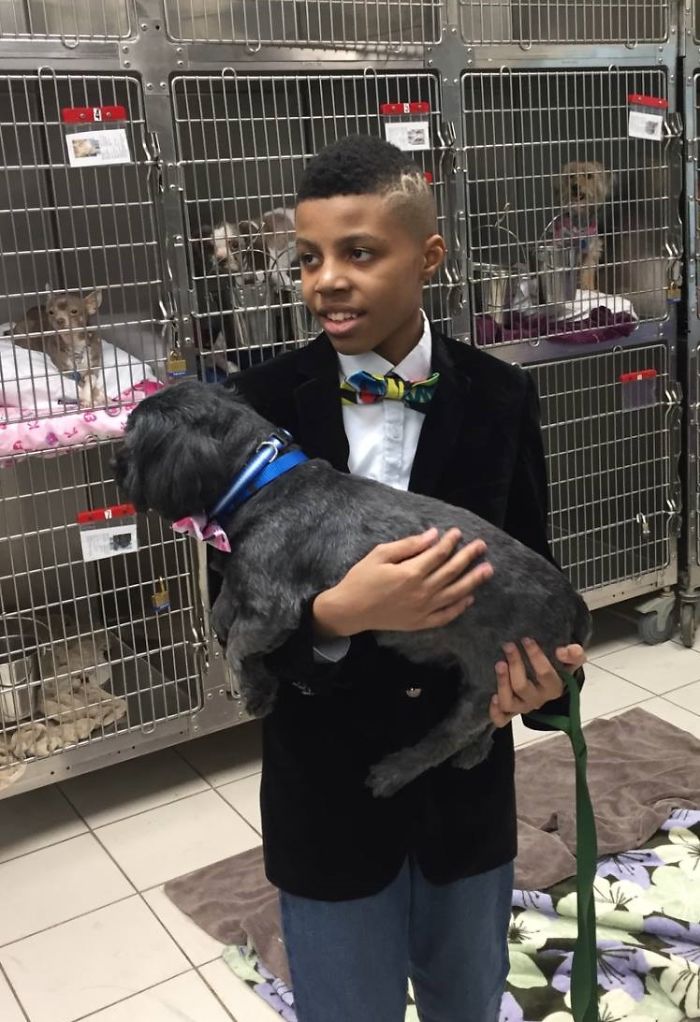 It wasn't long before he combined his love of fashion with his love of animals and Beaux and Paws was born. The creative boy started by donating bow ties to the American Society for the Prevention of Cruelty to Animals after hearing about the displaced dogs and cats flooding shelters following the devastation wreaked by hurricanes Harvey and Irma.
Darius has since donated hundreds of bow ties to animal shelters across the country and let me tell you, these animals have never looked so dapper.
Original article was published here.
Facebook Comments