By Wilson Morales,
April 21st marked the 20th anniversary of Gina Prince-Bythewood directorial feature debut, the romantic classic 'Love and Basketball.'
Having worked as a writer on numerous series such as A Different World, South Central and Felicity, this was her big transition to the film world. Produced by Spike Lee and his 40 Acres and a Mule banner, Prince-Bythewood was confident in her story and with a cast that featured newcomers and veterans.
Centering on two childhood friends who love and play basketball together through many life challenges from childhood to adulthood, the film starred Sanaa Lathanand Omar Epps in lead roles supported by Alfre Woodard, Dennis Haysbert, Kyla Pratt, Debbie Morgan, Harry J. Lennix, Gabrielle Union, Boris Kodjoe, Regina Hall, Monica Calhoun and Tyra Banks.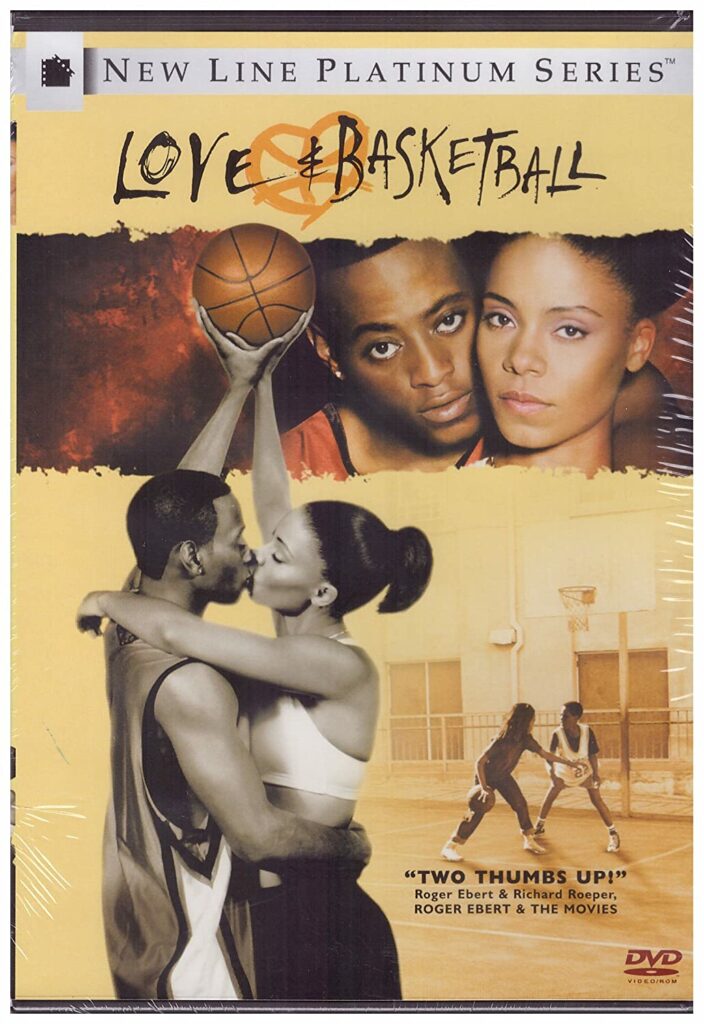 While the film grossed around $27M at the box office, it found a second audience once it hit home video and most folks saw it on VHS. Throughout the years, more and more people have seen the film and each person has loved it so much that the film is consistently named among the top romantic films ever whenever someone does a list.
Prince-Bythewood has since gone on to direct other films such Disappearing Acts, The Secret Life of Bees, Beyond The Lights and the upcoming The Old Guard for Netflix.
Blackfilm.com spoke exclusively with Prince-Bythewood as she takes a look back at the film that jumpstarted her career.
Prior to the film, you had already been in the business, writing for numerous TV shows. Were you ready to direct? How did it come about?
Gina Prince-Bythewood: When I came out of film school, I assumed very wrongly that scripts were going to be thrown at me. It became very clear, very quickly, that was not going to happen. I was fortunate enough to get a job out of college writing for A Different World and stayed in TV for five years, but the whole time I knew I wanted to direct. I knew I wanted to write a script and attach myself to direct. I felt like that was the only way I was going to get the opportunity and thought I could write at the same time as writing for TV, but it was just impossible. So I finally said I need to commit to this and said, "Let me take a year out and make descriptive in my head and see what happens and see if I can get it going in a year." That year turned into a year and a half of writing, and then went out with it and got crickets.
Every single studio turned it down. I was completely stuck. In fact, I just wasted a year and a half of my life and didn't know what to do because the project was essentially dead. Then by miracle two people on two consecutive days mentioned the script to the heads of Sundance and so they read it, called me in and offered me a spot and and that was such a game changer. They put on a reading as part of the program and cast it and then they invited producers and studio folks. That's where Spike Lee's company saw it and said that they want to be a part of it and got it in front of Mike DeLuca. It was the greatest meeting I ever had. The first thing he said to me was, "This is the best love story I've ever read. I want to make this" In letting me, a first timer, have more money than I asked for to direct it, I will never get over that. I'm forever grateful. It was a magical day.
Looking back, would you would you think that you were getting rejected because you were a female? At that point in time, they weren't that many female directors in the game. Had a guy sent that script around, would it have been different?
Gina Prince-Bythewood: No, because it was a love story with black characters. That's hard to do now. 20 years ago nobody was checking for that. I think it was really my choice that was being discriminated against more so than me personally.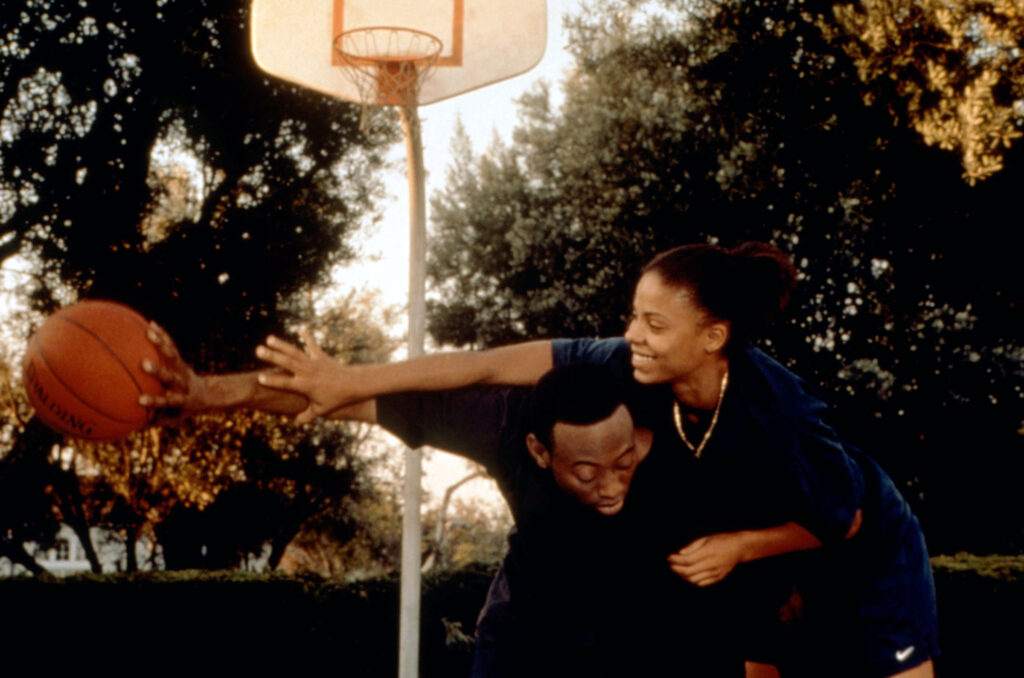 They loved the script. Was there any point when they wanted somebody else to direct as opposed to you because you're a first timer?
Gina Prince-Bythewood: It never came up once, which was beautiful. I tend to think that there may have been a part of it where Mike thought if Gina totally starts screwing this up, Spike could swoop in and finish it. But thankfully, he never had to do that. But that may have given him a little more comfort. giving it to a first timer, but the only thing I directed besides my short film and a school break special. So I don't think that was making anyone knock my door down. But I think having the backing of Spike Lee was beneficial.
Can you talk about putting together the cast, most who are still working today?
Gina Prince-Bythewood: In the room, I told Mike DeLuca that I wanted to cast an unknown for Monica. And he said, "I'll let you do that if you cast Omar Epps."The great thing was Omar was absolutely my first choice. So I went to him, and it was one phone call one conversation and he came aboard. That was really exciting. That gave me the opportunity to look for an unknown for Monica. Getting Alfre Woodard attached was another huge one for me. It was Alfre Woodard. She gave the film a really good gravitas and helped make it feel real for people like Dennis Haysbert to come aboard.
With the young cast, I love casting and I just go by my gut and Gabrielle (Union) auditioned for Monica and she wasn't quite right for Monica, but I knew she was special and wanted her in the film. With Regina Hal, I had seen her in The Best Man. I joke with her, but it's true. I thought that Malcolm had found a stripper who could act. I found out though she was actually an actress. I thought that she was special. So you know, Boris and even the kids, Kyla Pratt, was a star to me. So it was just really fun to put this group together and Debbie Morgan, who I've been a fan of for so long, and to see everyone's still working today is a beautiful thing.
Besides the love story, there's basketball story subplot. Around that time the WNBA was just getting off the ground. Did they they cooperate with you?
Gina Prince-Bythewood: When I was writing the script, and even when I sold it at the WNBA was not in existence. So it was pretty amazing to start and getting the opportunity to finally make the film and it gave me the perfect ending. I guess everything happens for a reason and I needed that time for the WNBA to happen. They were amazing. We shot at a game that was the actual lineup and they just allowed us to put Sanaa in their actual lineup and announced her name as Monica Wright. The crowd didn't know any better. We're cheering along with it like she was Lisa Leslie. The fact that they opened it up so big for us. I think part of it for them was that it was a young league and they're trying to make a name as well. So an exposure that they could get is all positive. So it was a really good marriage.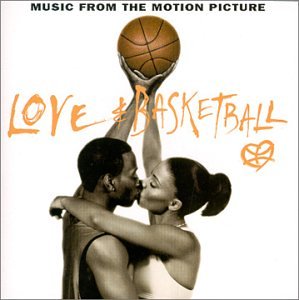 Were you involved with the soundtrack?
Gina Prince-Bythewood: I knew a lot of the songs going in, and it was literally because I was doing it. It was really fun to just go back and go into my my box of mixtapes that I had in college, the cassettes and listen to what we're listening to and hear Guy, Keith Sweat and Bobby Brown and knowing I wanted to put some of my favorite songs in the film. Then expanding it and getting Maxwell for them. Soundtracks were the thing. The best soundtracks are the ones that when you hear the movie, you then go by the soundtrack and you listen to the soundtrack, and you get to watch the movie all over again. It's so strong and it evokes those emotions. That was my goal, to create a dope soundtrack that could allow people to see the film again, and we were just very fortunate that New Line and Mike DeLuca understood the importance of soundtracks as well and really let us go after and put all these great artists on.
How do you feel knowing that 20 years later, the film is still watched, beloved and considered one the best romantic films ever?
Gina Prince-Bythewood: The fact that we're talking about it 20 years later is so amazing and humbling and that as an artist, you just hope that your work resonates and you're going to have some longevity and you never know what's going to hit. I'm blown away, especially given how hard it was to get this movie made. When it came out, you know, I wanted to make the amount that The Best Man made but it's still did well, given what it was, but it wasn't until it hit VHS. It just blew up on that on that second vice, and that was really exciting. And God bless BET, who literally plays it once a week for 20 years. I think the most exciting thing for me is just how many people who watched it or loved it in high school or college and have shared it with their kids now. That's amazing to me.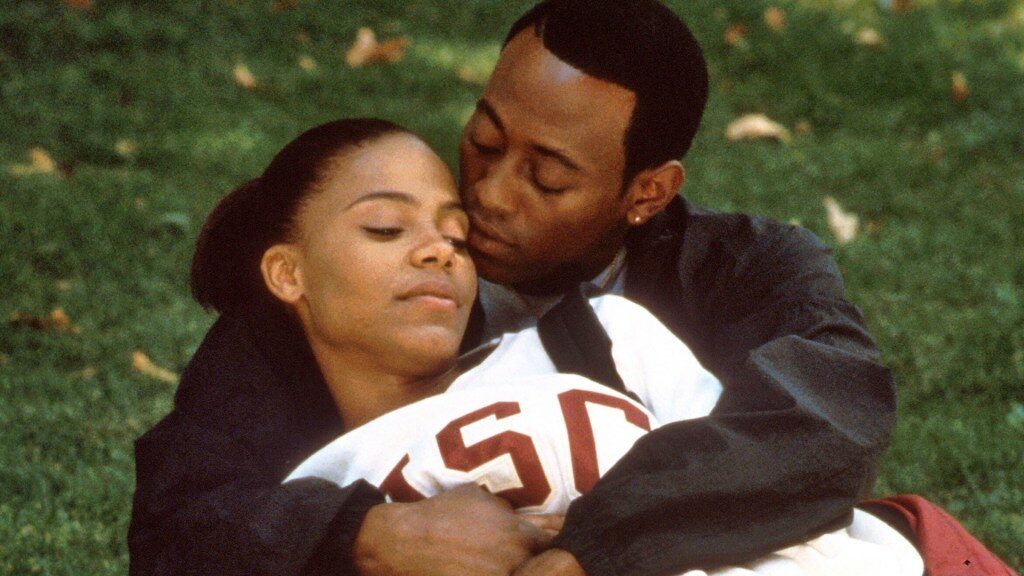 What did the film do for you? Did you get offers or scripts?
Gina Prince-Bythewood: So right after Love and Basketball, I got Disappearing Acts and that was great because Disappearing Acts was my favorite book. I tried to go after it before Love and Basketball and got zero traction. I couldn't even get a meeting. But it was still available. And after Love and Basketball, it was easy. So that was exciting and the fact that I got to work the Sanaa again. It's certainly slowed down and you look up and it's eight years later until I did my next studio film. I developed two different things that didn't go in between then and each one of those takes a couple years. You do look up and you wonder what the hell happened, but I wasn't flooded with stuff I was. I had a couple things coming my way. But for me, I have to be absolutely passionate about something to take it if I'm going to put everything into it, so I am very picky and I wasn't excited about the things except for those two things were in development.
Now I'm good, I get offered stuff all the time. But every movie I've gotten for people or asked to do something, it's amazing that I would say 99% of the time they reference Love and Basketball is one of the reasons that they're interested in me doing something. So the fact that my first one has affected my career in that way is a beautiful thing and why I always tell young filmmakers, the first thing you come out with should speak to who you are as an artist, because it can absolutely set the tone for your career in this industry and Love and Basketball has certainly has.
You have Old Guard coming up for Netflix. Will the film reflect the story or characteristics from the comic book?
Gina Prince-Bythewood: Oh, hell yeah. I love The Old Guard comic book. Greg Greco, the writer. He's a special dude. The female characters he creates are just different and he wrote the script. When you do an adaptation, I think it's important to stay true to the source material, because that's what people are excited about. So if you love the comics, you're gonna love the movie.
Is it an action-drama or just drama?
Gina Prince-Bythewood: Action drama. It's a big one. It's got dope dope action. But what I love about it is the genre. It has so much depth. The characters are so deep and interesting. The story is something that just keeps surprising you and I love to be able to bring that level of depth and storytelling to the action genre.
Is this new for you? This type of filmmaking?
Gina Prince-Bythewood: Yes. In my head, I had a trajectory that I wanted for my career. I thought that was going to be Silver and Black of where I was pushing myself towards, but Old Guard turned out to be that. I wanted to be in the action space. I love action films. I wanted to do one of those big budget films. I wanted to bring my aesthetic to the genre, and I was able to do all of that and I'm very excited about that. It's no secret how few women get the opportunity and then a black woman getting this opportunity. You can count on one finger. I'm grateful and excited, I got the opportunity and proud of the film and I hope that it allows others to have this opportunity now as well.
Original article was published here.
Facebook Comments